30 Day Money Back Guarantee
Safe & Effective
Healing Energy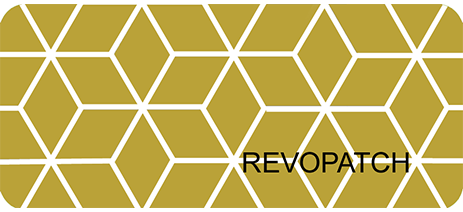 REVOPATCH
"Electronic Skin" creates a healing energy field to stimulate the body's natural healing process.
Pain Relief
Safe and Effective, All-Natural
Create Positive Healing Energy
Increases Circulation
Regain Lost Motion
Heal Faster
A BREAKTHROUGH IN PAIN-RELIEF
The Revopatch is a card that contains a specialized technology enclosed in a Tri-Polymer casing. The card can be applied to almost any area of the body with pain-relieving results. Safe and effective, all-natural without harmful effects.
Reviews
Cramping in my leg is extremely painful, sometimes after my jog session. I can only drink so much water or eat only so many bananas to help with cramping. Using the Circulation plus Card alleviates my cramping in less than five minutes. It is great! I recommend it to anyone.
- Patty G
Dear Card manufacturer, the Revopatch Card is a Gem. I placed it in the brim of my hat to relieve my headaches. All of a sudden in 2-3 weeks I had increased hair growth. So it is not only good for pain relief but, it also has other potentials!
- Boise W
I am in my 90's, I tried this Card for my cold feet (raynaud's disease) It is wonderful, wearing it every night in my sock. What a relief and joy to be able to sleep at night.
- Richard K
Wonderful Revopatch product! It has helped me in leveling my migraine and headache episodes. Simple and quick relief when needed.
- Cassie G
Good investment! One day I had a toothache, made an appointment with my dentist. Meanwhile placed the Card on my cheek where I had the most pain, it helped lower the intensity of pain. At the dental office few days later I had a root canal. The use of the Card allowed me to do my daily chores.
- Evelyn H
I am a Physician/Researcher and have tested Revopatch Patches and other devices for decades. This Circulation Plus Card seems to have a different effect such as it works through clothing, no skin contact required to help balance the pain.
- Dr. Allen C
Throwing away my opioids has been a real blessing. Been using this Circulation Plus Card for 24-hours a day for 3 days. My pain has been displaced almost totally. It is great not to use high potency meds or creams.
- Helen O
Increased pain in my joints after a complete workout. It is a real joy to be able to get quick relief by placing cards on those joints. I am fortunate to have found this kind of technology.
- Mark B
I have recently had surgery for a tumor in my upper leg. In order to sleep, I tape three cards in the area of pain and am able to sleep with less pain. After surgery, I had pain all day long and this card has allowed breaking that habit! Thank You
- Sandy O
REVOPATCH
Revopatch is committed to your optimal health and wellness. We bring to you the most advanced innovative technologies that can be easily used to help you reach a pain-free lifestyle. Our focus is on helping people relieve the pain associated with chronic health issues, so you can live again!
This goal of a pain-free lifestyle led to the development of our proprietary Revopatch with our patented technology. With over a decade in research and development, our Revopatch currently holds 5 patents in the field of holistic/wellness. In addition, the creators of the Revopatch are composed of experienced doctors, and leading medical professionals and scientists.
Simple and convenient for use in daily life. The product is not designed to cure any ailment, but to minimize pain and bring comfort to people who need it.
REAL PEOPLE. REAL RESULTS!
Feeling The Pain?
Chronic health issues often lead to chronic pain. But what if there was a way to relieve that pain without using drugs or surgery? Our Revopatch can help you live your life again, and be as active as you want to be.
OUR PATENTED TECHNOLOGY HAD PROVEN EFFECTIVE AT RELIEVING THE
PAIN ASSOCIATED WITH THE FOLLOWING CONDITIONS:
Arthritic pain
A1C
Asthma
Back pain (reduced use of opioids)
Burns
Bursitis
Bedsores
Blood clots
Blood pressure
Bites
Broken bones
Cardiac
Chest pain
Capillary activity
Cramps
Cuts
Coughing
Depression
Diabetic wounds
Ecchymosis
Fibromyalgia
Headaches
Heel spurs
Joint pain
Melanoma
Oral pain
Pre-surgery
Post-surgery (less pain)
Raynaud's Syndrome
Reflex
Seizures
Stroke
Shoulder pain
Sprains
Stitches
TMD-TMJ
Tremors
Dementia
Fatigue
Fainting
Hot flashes
Heart palpitations
Kidney stone
Bunion
Menstrual pain
Neuropathy
Nausea
PTSD
Sinuses
Scoliosis
and tremors!